About
The Commodore Ballroom
Since opening its doors in 1929, the Commodore Ballroom has been Vancouver's premier site for concerts, cultural events and entertainment. From the gleaming brass chandeliers to the lavish carpeting and polished mahogany staircase, the Commodore continues to exude the dignified air of its Big Band days, yet remains hip enough to thrill modern music fans and concertgoers.
Venue Specs
Liquor License
Licensed (no minors)
venue Videos Posted: Aug. 11, 2016
Filmed: Jun. 10, 2016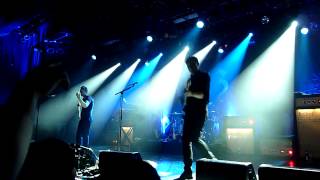 Featured Historical Events
venue Articles
Sleep and Black Wizard, Commodore Ballroom, Vancouver February 7th 2015 While there has been much to enjoy with the spate of band reunions in recent years, (how many fans have had the renewed opportunity to witness performances by Carcas...
Interview with Vulvatron, Blothar, and Pustulus Maximus in Vancouver for GWAR: Eternal tour.
Location
Address
868 Granville Vancouver